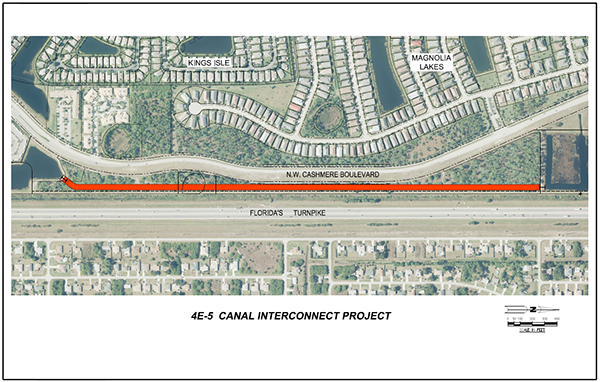 This new canal interconnect project is being constructed between the existing Basin 4E
lake located north of the Lowes Improvement Center, and the existing Basin 5 lake
located south of St Lucie County's Westgate K-8 school. The origination of this project
dates back to field observations made on August 28, 2012 following Tropical Storm Isaac.
St Lucie West and other parts of Port St Lucie experienced a two day rainfall event totaling
approximately 16 inches between Isaac itself and the trailing feeder band event that
occurred on Monday the 27th.
To view the entire article, please CLICK HERE